Back To Blog
Is your garage door not working like before and does it make a loud noise when you use it? If you've answered 'yes' to both questions, then it is time to do something about it.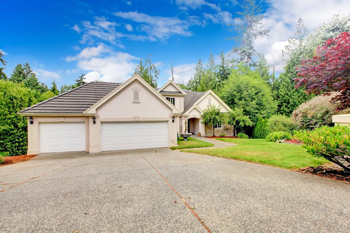 If you do not wish to incur unnecessary expenses then the best solution for you is to repair the door using some easy tips. Garage door opener repair is not a tough thing to do when you are equipped with the right tools and ideas. Although some minor repairs can be done on your own, major repairs should be undertaken by professionals only.
Once you've purchased all the tools and equipments you require, you can try out the repairs yourself.
Replace the batteries of the door opener
If you see that the door is not opening or closing, check the batteries first. Replace the batteries, if required, and if that doesn't solve the problem, check the other points.
Lubricate the garage door
Sometimes the door might not operate smoothly as some object might be blocking its path. This happens when the belt has been in use for some years and the oil turns hard. In such a situation, you just need to clean the belts and lubricate them with oil. Some other adjustments are also required as it helps to ensure that the door functions smoothly.
Garage door does not close properly
If the door does not close properly check the sensor as they usually track the opening and closing of doors. If they are misplaced they relay incorrect information to the door, so they need to be adjusted accordingly.
If all these tips still don't work, then extensive repairs are needed for tasks like broken spring repair and garage door cable repair. It would be best to consult with a professional from garage door repair Ventura.